Royal on the Eastside | Est. 1958
Going Above and Beyond the Car Sale Experience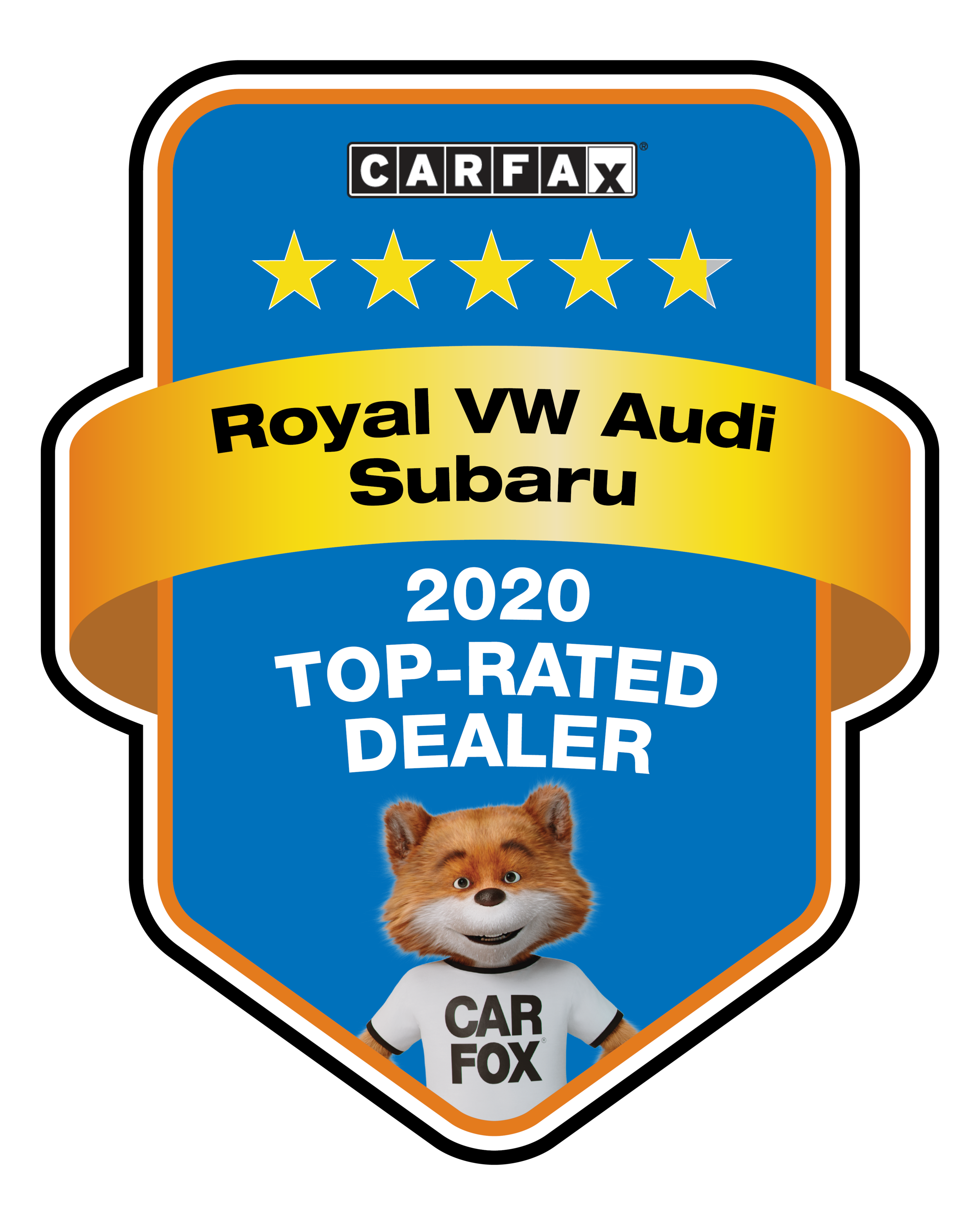 Meet Royal on the Eastside Family of Brands
---
In observation of Memorial Day, our showroom will be closed on Mon 5/30 and open on Tues 5/31.
Royal Eastside Group
Searching for a reliable dealership in the Bloomington area to help with your auto buying, leasing, or service needs? Fear not, Royal Eastside Group can help! Our team of professionals is more than ready to help drivers from all over the Spencer and Martinsville area with just about any auto need. Plus, with our online shopping tools, you can take care of nearly every aspect of the auto experience right from the comfort of your home.
New Inventory
Our inventory of new vehicles features a wide variety of Subaru, Audi, and Volkswagen models for drivers to consider. From off-road-ready models like the legendary Subaru Outback to luxurious sedans like the Audi e-tron, there's a little something for almost every driving need, here at Royal Eastside Group. Check out our latest inventory of new vehicles online and then reach out to our team when you're ready to take one for a test drive.
Used Inventory
Looking to purchase a used vehicle in the Martinsville area? Drivers can look to our vast used vehicle inventory for assistance! Our used vehicle inventory goes far beyond just Subaru, Audi, and Volkswagen models to include an ever-changing array of makes and models. Whether you're in the market for a used truck, van, SUV, sedan, or hatchback - our used vehicle inventory likely has a model suited to your needs.
Financing
Looking to figure out a finance package, auto loan, or lease? Fear not, we're more than ready to help Bloomington drivers with just about every aspect of the auto financing process. Whether you're looking to lease a new vehicle, or you're interested in buying a used one, our team of finance professionals is ready to help. Head over to our online finance center to start your finance journey.
Auto Service
Buying a new or used vehicle is one thing but finding a service team that you can rely on to service it is another thing entirely .Our service team is more than ready to help with everything from routine maintenance to in-depth service needs. Be sure to utilize our nifty online service center to schedule a service appointment with ease.
Quick Links
Royal on the Eastside

3333 East 3rd St
Bloomington, IN 47401


Royal Audi

3333 East 3rd Street / PO Box 369
Bloomington, IN 47401


Royal Volkswagen of Bloomington

3333 East 3rd Street
Bloomington, IN 47402


Royal Subaru

3333 E 3rd St
Bloomington, IN 47401