Published by: Corbin Eckert
Bloomington Audi enthusiasts who enjoy cruising around town in style will be pleased to find out that the roadster edition of the 2015 Audi TT was finally unveiled in the market. Debuting at the Geneva Auto Show last 2014, the Audi TT Roadster edition carries all the bells and whistles that its predecessor offers, plus one fun, provocative, and stunningly alluring addition: the function to have the top down in one press of a button.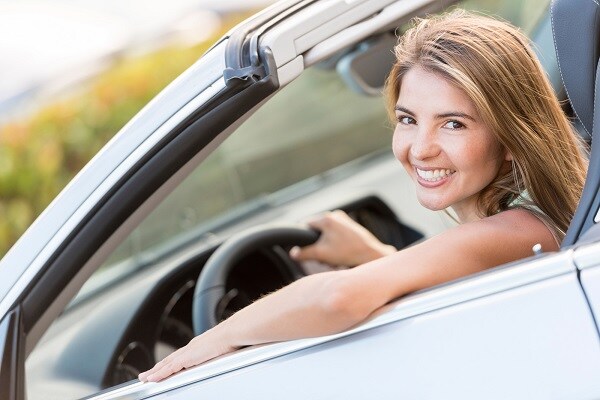 The Audi TT Roadster's starting selling price is more or less $43,350, making it $3,000 more than the Audi TT Coupe. At the same time, it's considerably less expensive than one of its main competitors in the sports car scene, the Porsche Boxster, which has a starting price tag of $51,000.
CNet.com listed down the Roadster's engine's key features, "Power comes from two four-cylinder turbocharged motors. The base, a 180-horsepower diesel, offers a healthy 55 mpg, while a 310 horsepower gas-powered unit is optional. That one manages a (relatively) paltry 31 mpg, but will move the TT from zero to 60 in 4.9 seconds."
Of course, while the Audi TT makes for a smooth and decent drive, it's not really best known for the aesthetics of what's under the hood. Like the Audi TT Coupe, the Roadster retains the line's minimalistic and timeless exterior. It's sporty and modern without being overtly ostentatious, making it especially well suited for the preferences of a wide demographic. And with its signature soft-top hood, it still manages to exude that coveted vintage charm.
The Audi TT Roadster's electric hood is the car's main selling point. It's the idea of having an old-school fabric hood that luxury car fans find enticing. The material used is lightweight and flexible, thus making the roof fold down more quickly and elegantly than other hard-top convertibles.
A perfect fusion of style and substance is a mantra that Audiphiles believe in. If you are considering purchasing a new vehicle, then the Audi TT Roadster may be worth checking out. Several Bloomington, IN Audi dealerships such as Royal on the Eastside offer a wide variety of new and used Audi vehicles that you can choose from.
(Source: 2015 Audi TT Roadster makes its debut in Paris, CNet, October 3, 2014)