Published by: Corbin Eckert
When you're in the market for a Subaru sedan in 2015, some auto dealers may steer you - with good reason - towards a credible car like the Legacy. An article by Denis Flierl of Torque News has some crucial points you may wish to consider just in case.
Indiana already is in a good position to take early advantage of the benefits of a Subaru. The Subaru of America plant in Lafayette is already underway in increasing production this year, which is a good thing when you consider Subaru's recent plans to fully standardize Boxer engine technology across all its cars. Thus, starting on the Legacy route involves making the first step towards Bloomington Subaru auto dealers like Royal on the Eastside.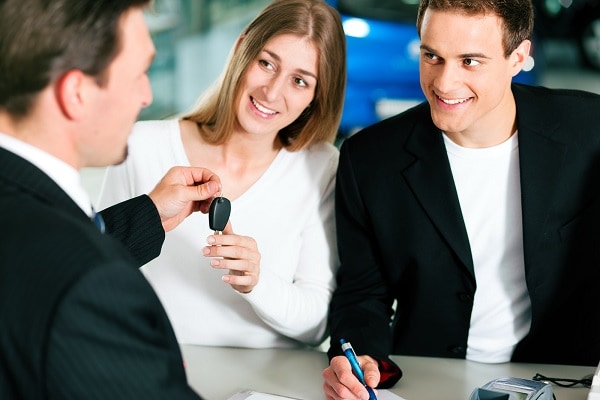 Better Grip and Power
Raw power has been a hallmark of Subarus, but this characteristic can be better if properly channeled. The 2015 Legacy underlines this in the form of a better Active Torque Split version of the Symmetrical All-Wheel-Drive. The system allows for the 3.6-liter-engine's torque to be better managed across all four wheels to account for slippage in any hazardous condition.
'Playing' Safe
If you're looking for a car that performs to a T in ensuring passenger safety, the Legacy may just be up your alley. In the Torque News article, Flierl notes a selection of safety equipment installed in the 2015 model, including a radar system that detects rear cross-traffic, inbound traffic that may be hit when attempting a lane switch, and potential obstacles in blind spots. All of them are interlinked with the EyeSight driver-assist system, which helps the driver fully concentrate on the road; many motorists know that a momentary loss of situational awareness can be dangerous.
The new Legacy also has special foglights slaved to the steering wheel. This may prove critical in better handling of curved roads.
Simple Inside
People concerned about fluid but awkward auto interior design will not find them in the 2015 Legacy. Some observers state that the vehicle's straight lines, silver stripes, a small amount of wooden trim, and blue-backlight instruments are directly from the much-acclaimed Legacy Concept
Comfort, quality, and safety - it is a potent trifecta to look for when you're aiming to buy a Legacy from people who know a Subaru in Bloomington, IN, like Royal on the Eastside.
(Source: 4 reasons why 2015 Legacy gives drivers extreme confidence, Torque News)