It's only natural for anyone who has newly purchased a car to feel that it should turn out to be well worth it. National Motorists Association's Eric Peters offers some tips on how to ensure that you get the biggest bang for your buck.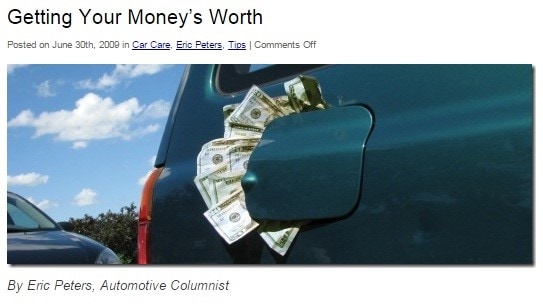 Try to keep the car as simple as possible.
The more stuff a car comes with, the more stuff there is to break (and cost you money) down the road. When the car's still relatively new, spending $500 to fix some faulty gadget is just annoying. But when the car's older and only worth a couple thousand, forking over that $500 gets harder to do.
Look for cars that are inherently tough/durable to start with.
A diesel anything is a great bet if your plan is to be driving the thing 10 (or 20) years from now. Diesel engines are made of tougher metal and built to withstand the tremendous pressures of compression ignition.
Garage keep it.
Indoor-stored cars are like house-kept pets; they both tend to live longer. The bodywork, especially. And this involves more than just looks
Additional tips
A used car purchase wouldn't be that difficult if the tips above are all that you have to contend with, but as any savvy used car purchaser will tell you, the process entails a lot of considerations and responsibilities on your part to ensure maximum savings and a regret-free purchase. That said, here are a few other useful tips to keep in mind:
Learn what you can about the car you're planning to buy. You can consult an expert or do a little research on what vehicle brand, model, and make you want, as well as important information such as how dependable that vehicle is and if there are any specific advantages to the model. Consider as well the opinions of other customers who have already purchased a similar vehicle.
Ask your dealer for any certified pre-owned (CPO) vehicles, as these will be the ones that rank highly in terms of quality. Trusted Bloomington car dealerships issue certifications and extended warranty coverage not only for brand new vehicles, but also for used ones as well.
What makes a trusted car dealership?
The most reliable dealerships of used cars in Bloomington, Indiana are those who are committed to service, selection, and affordability. When you shop at these locations, you can shop with confidence, because the people here put customer's needs first to ensure you get the best value for your money.
(Source: Getting Your Money's Worth, National Motorists Association, Jun. 30, 2009)