It's hard to believe, but your kid is already at an age where she can drive a car on her own. Time sure flies fast, doesn't it? Now, you need to buy a car for her so she won't have to keep on borrowing yours, but what type of car do you get for her?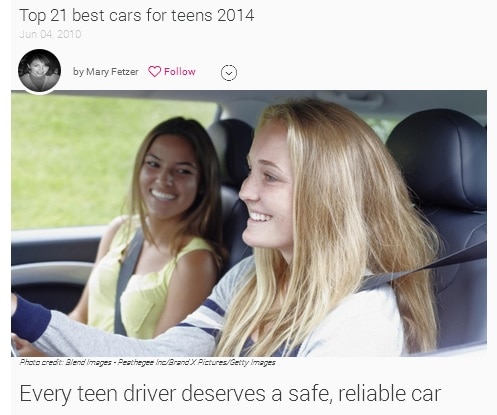 Most parents like you would opt to visit a popular Bloomington Nissan dealer and look for a quality used vehicle. Not only are these vehicles more affordable compared to a new vehicle, they can be less costly to insure. With that in mind, Mary Fetzer of She Knows reveals 21 of the best cars to purchase for your driving-age teen. Here are three of them:
Honda Fit
On its 10 Best Back-to-School Cars 2014, KBB.com gives the highest rank to the Honda Fit. The fun-to-drive entry-level economy car boasts a spacious interior and a more grownup (less cutesy) exterior.
Nissan Versa
With a starting price of $12,780, the Nissan Versa Sedan is the least-expensive new car in its class. But it's the new 5-door hatchback Versa Note that has really caught the attention of the KBB.com experts. Teen drivers will love the Note's light steering, tight turning radius and driver's seat visibility. And it's a safe car, too.
Volkswagen Golf
The seventh-generation Golf is the only European car on KBB's list. KBB reports that "Volkswagen Golf combines genuinely Teutonic driving dynamics and interior refinement with the kind of hatchback versatility that make easy work of laundry day excursions, supply runs and moving days."
Before you head on to the used car lot looking for these cars however, you need to consider some basic factors first. If you take the time to evaluate things, you can save yourself some trouble-and some serious dollars-eventually.
First, evaluate your kid as a driver. Take note of her driving habits and transportation needs. Most of all, take a look at your budget. If you're footing the entire cost, have a sit down with your daughter and talk openly and honestly about the price range that's reasonable. Having this discussion will help prevent overspending and give your teen the right expectations before you enter the car-buying process.
When you're both ready, know that Bloomington Nissan dealers like Royal on the Eastside are just as ready as you are to help your teen drive home with the reliable car that best suits her needs.
(Source: Top 21 best cars for teens 2014, She Knows)